Why Our Clients Call Us Their Go-To Web Developer
by Brian Jardine on Jun 12, 2018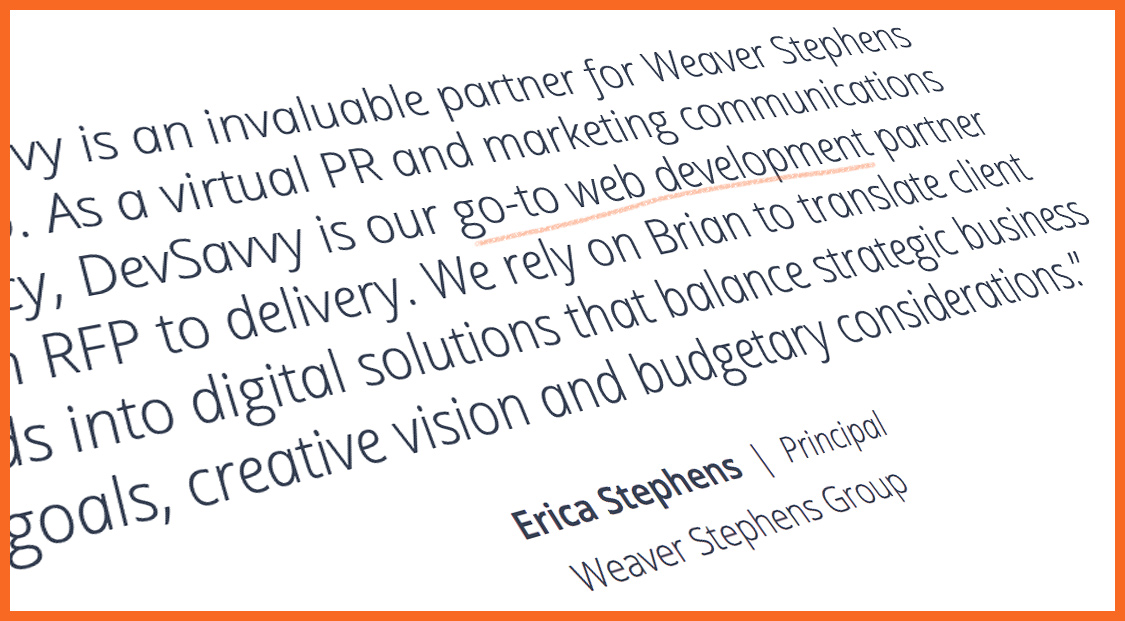 We retain most of our clients. Some of them have been with us since our first year in business back in 2006! This includes some of our agency clients. We've worked for many years with some marketing and design firms in Atlanta. So, why do they stick with us? And, why do they call us their go-to development agency?
I used to think it was because web build great websites. I thought it was primarily our quality of work that brought them back. And, you can't blame me. That's what they said. I would ask why they trusted us. The answer would always come down to quality of work. Yes, it's probably one of the reasons they come back. But, it's not the primary reason our clients love us.
The real reason our clients keep using us is linked to what happens when the try another company. See, our marketing agency partners cannot always use us on a project. Even if they want to use us, they are often forced to use the development agency on record. Many years ago, this happened to one of our long-time partners. They used another agency to build out a website for one of their clients. After 15 months of fighting to get results, they discovered an essential truth. People choose to work with people they like.
You Like Me. You, Really Like Me!
It sounds so simple. But, our clients love working with us because it's easy with us. Unlike much larger dev agencies, we don't have a large team that requires bulky processes and a ticketing system for communication. We're a phone call away. I mean, that's gold when your client needs that quick website update. We make it so easy to work with us that our clients don't feel the need to change.
Nothing Too Big or Too Small
One of our clients said it best. "Nothing is too big or too small for DevSavvy. They are able to help us with small web edits that come up daily to large website redesigns and everything in between. They are our go to company to ask any questions about website functionality and coding." – Michelle Turrentine, Account Executive at Superus® Marketing.