3 Characteristics of a Great Web Development Partner
by Brian Jardine on Jun 01, 2017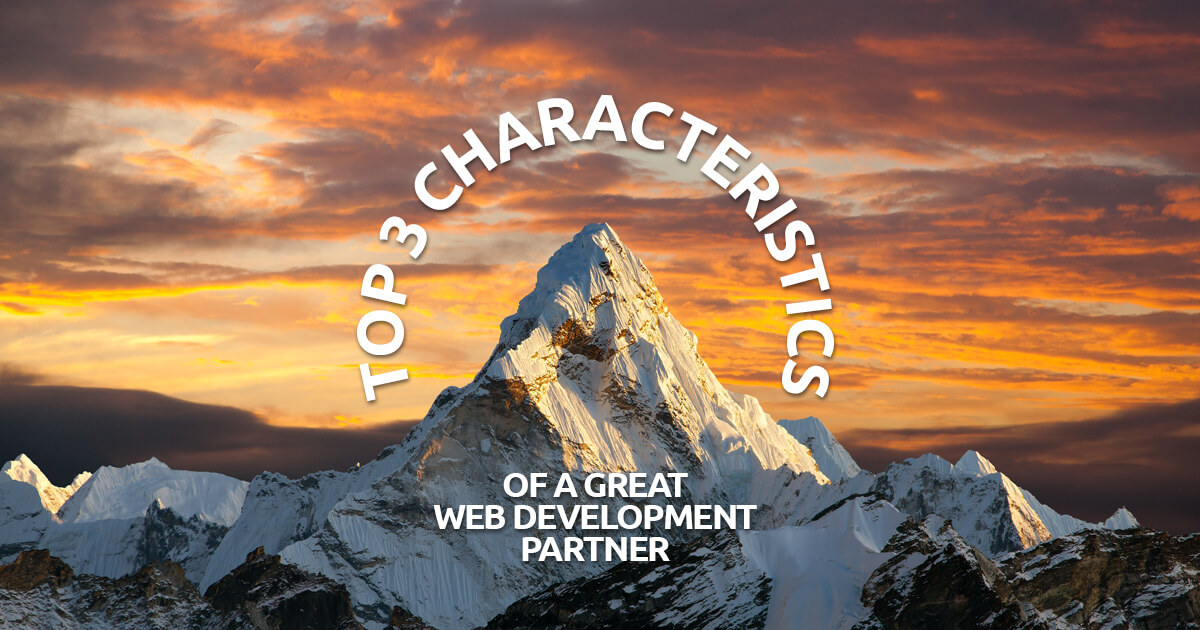 If you manage projects or if you own your own business, you've probably worked with a web development partner at least once before. And, if you're like most people, you have definitely been burned at least once. The fact is, most web developers and development companies lack some key areas I'm about to discuss. I can't tell you how many times a new client has approached me and said these words: "I tried to contact [my programmer] and they just won't respond." Wow! As a business owner, I can't imagine ignoring potential business. But, that's the reality and the norm in this industry. Generally, coders lack the following three traits, essential for a great web development partner.
Excellence
You value great work. That's why you own a business or why you have clients who trust you with their marketing/branding. You value quality and excellence. Likewise, you expect your web developer to work at the highest level of quality. A great coder will know the latest industry standards so they can apply them to your project. They should know what to avoid.
I recently was working on a web project that called for some CSS animation. It was a fun, interactive website that we built for our client, ComWeb. This wasn't your standard WordPress website. It required some Javascript and CSS tricks that would make your head spin. So, we knew we had to do this right or we'd end up with a site that didn't work on most browsers. Our team created clean code that runs fast while delivering a great user experience.
Efficiency
Very often, a new project will come along that requires all hands on deck. You know the one I'm talking about. Try as you might, you can't avoid these. And, when they come along with their 10 day deadline, you want a web developer that can knock it out with the same excellence as any other project. A great website developer will know how to manage these projects with ease and grace. That doesn't mean they won't be working all-nighters. It just means, you won't know it.
When your web development partner lacks these key character traits, it hurts your project and your success.
Communication
I probably sound like a broken record, if you're read any of my previous blogs. Great web development partners are great at communication! This is by far the strongest value that a web developer can bring to a project. Most developers are good at communicating at the beginning and the end of a project. But, it's in the middle that they disappear. They leave you and the client wondering "where are they on the project" at almost every turn. That's the main cause for issues like scope creep, budget issues, and missed expectations. See, if a web developer is contacting you on an almost daily basis with progress reports, you'll never have the problems above.